A list of events, details below.
Fulford Village Walks
'Village Footpaths'
The Fulford Village Walks are an opportunity to explore the wonderful countryside and footpaths which surround Fulford, in the company of both experienced and casual walkers alike. The walks are very informal and an ideal social occasion as well as the opportunity to keep fit and learn more about the history of the village and the countryside, where you can meet lots of different people from around the village. Dogs are welcome on the walks (provided that they are kept under control), except for the Rhodendron Walk and the Dawn Chorus walk.
The walks are organised once a month throughout the year (except for the height of summer), and all ages and abilities are welcome. All walks start from the village green at 11am and are generally 2 hours long unless stated (or people are enjoying themselves too much!)
We have also started a weekly 1 hour health walk on a Wednesday morning - please ask us for details if you are interested in joining us.
Starting on the Village Green at 11.00, back by 1.00
Sunday 4th January 2015 (2.5 hours)
Sunday 1st February 2015
Sunday 1st March 2015
Sunday 29th March 2015
DAWN CHORUS WALK
Sunday 3rd May 2015
Starting on the village green at 5am prompt, the walk will take about two hours.
RHODODENDRON WALK
Sunday 7th June 2015
Starting on the Village Green at 11am, back by 1.00,
This is an opportunity to take a leisurely Sunday morning footpath walk and see some rare rhododendrons under private ownership.
Starting on the Village Green at 11.00, back by 1.00
Sunday 4th October 2015
Sunday 1st November 2015
Sunday 6th December 2015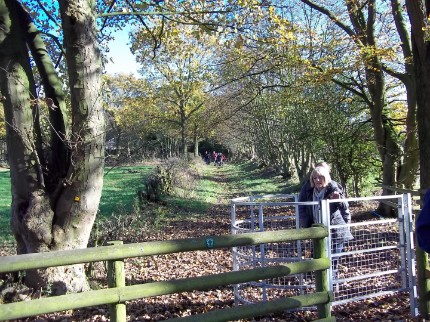 BEST KEPT VILLAGE 2015
Clean Up Dates
Unless specified, we meet at
11:00am on the
Village Green:
Sunday 22nd March 2015
Just bring your gardening gloves!!
Autumn Tidy
Sunday 15th November 2015
11:00am on the Village Green
Just bring your rake and gardening gloves!!
Help spruce up the village ready for Winter.
Soup at 1pm! All welcome
St Nicholas Church Fund Raising
Lobby Lunch
FULFORD VILLAGE HALL
SATURDAY 24TH FEBRUARY 2015
At 12:30
Donations
01782 393554
MUSIC AT ST NICHOLAS'
FULFORD 2015
YOUNG TALENT CONCERT St Nicholas' Church, Fulford, Saturday March 21st 7.30p.m.
Fulford Village Games
SHOULDER OF MUTTON garden
Sunday 21st June 2015 Time: 1:00 -4:00pm
The Old Vicarage - Open gardens
National Gardens Scheme
Saturday 18, Sunday 19 July (2 - 5pm). Admission £3.50, child free. Home-made teas.
FULFEST '15
Saturday 11th July 2015
Fulford Village Green
Staffordshire Moorlands Youth Jazz Orchestra
Local talent
ELVIS
plus a whole lot more
2.00 - 9.30pm

Hog Roast
St Nicholas Church Fund Raising
Open Gardens Trail
Around the village
SUNDAY 23rd AUGUST 2015
1pm - 5pm
£2
01782 393554
Harvest Supper
Sunday 4th October
6 for 6.30pm
Fulford Village Hall
Contact 01782 393554
Fulford Village Group
Race Night
Fulfest fundraiser
Saturday 10th October
Fulford Village Hall
Fulford Village Group
Mamma Mia singalong (2008)
Saturday 21st November
doors open 6.30pm
Fulford Village Hall
Fulford Community Choir
Christmas Concert
Sunday 13th December 2015
7pm
Fulford Village Hall
Village Hall Regular Events
The following events are held regularly at the Village Hall:
MONDAY-FRIDAY:
Little Learners Pre-school 9.30am - 4pm
MONDAY:
Sing & Sign 10.00 & 11.00am
Badminton 8-10pm
TUESDAy
CLUBBERCISE Fitness 6.30 - 7.30pm
Medieval Re-Enactment 8-10pm
WEDNESDAY:
Yoga 6.30-8pm
THURSDAY:
Art Group 10 -12 noon
Dance Classes 4.30-7.00pm
Pilates 6.30 - 7.30pm
Bowls 8-10.30pm
VILLAGE RESIDENTS COFFEE MORNING:
Held on the 3rd Thursday of each month, 10am-12noon
FRIDAY:
Table tennis 10am - 12 noon
Village Christmas Fair
Saturday 5th December 2015
2pm - 4pm
Fulford Village Hall