A list of events, details below.
Fulford Village Walks
'Village Footpaths'
The Fulford Village Walks are an opportunity to explore the wonderful countryside and footpaths which surround Fulford, in the company of both experienced and casual walkers alike. The walks are very informal and an ideal social occasion as well as the opportunity to keep fit and learn more about the history of the village and the countryside, where you can meet lots of different people from around the village. Dogs are welcome on the walks (provided that they are kept under control).
The walks are organised once a month throughout the year (except for the height of summer), and all ages and abilities are welcome. All walks start from the village green at 10.30 and are generally 2 hours long unless stated (or people are enjoying themselves too much!).
The walks will however, involve climbing over stiles and walking across muddy terrain, so sturdy footwear is recommended and wellies if there has been lots of rain.

Starting on the Village Green at 10.30, back by 1.00
Sunday 3rd October
Sunday 7th November
Sunday 5th December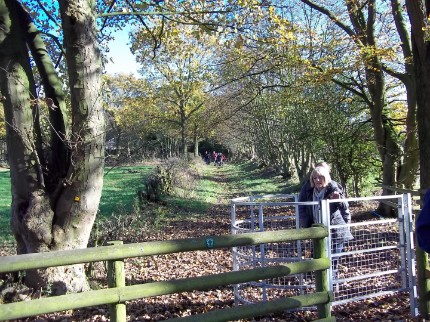 James Kirby & Paul Hawksworth
Fulford Village Hall
Sunday 26th September 2021
07480 615671
Price £12 - *Bring your own drink*
Pete Riley, Andy Collins, Steve Balsamo
Fulford Village Hall
Sunday 28th November 2021
07480 615671
Price £12 - *Bring your own drink*
Santa and Soup
Friday 3rd December 2021
Santa goes round the village from 6pm and to the Village Green at 6.30pm
Viewing from your window or front door.
Village Christmas Fair
Saturday 4th December 2021
1pm - 4pm
Fulford Village Hall
Contact 01782 397629
Village Hall Regular Events
The following events are held regularly at the Village Hall:
MONDAY-FRIDAY:
Little Learners Pre-school 9.30am - 4pm
MONDAY:
Sing & Sign 9.30am, 11.00 & 12.15
Yoga 6.30 pm
Badminton 8 - 10pm
TUESDAY
Art Group 10am -12 noon
Patchwork and Quilting 7.30 - 9.30pm
Medieval Re-Enactment 8 - 10pm
WEDNESDAY:
Yoga 6.30-8pm
Badminton 7 - 8pm
THURSDAY:
Dance Classes 4.30-8pm
Bowls 8 -10.30pm
VILLAGE RESIDENTS COFFEE MORNING:
Held on the 3rd Thursday of each month, 10am-12noon
FRIDAY:
Table Tennis 10am - 12 noon
Village Hall Bookings: 01782 388784